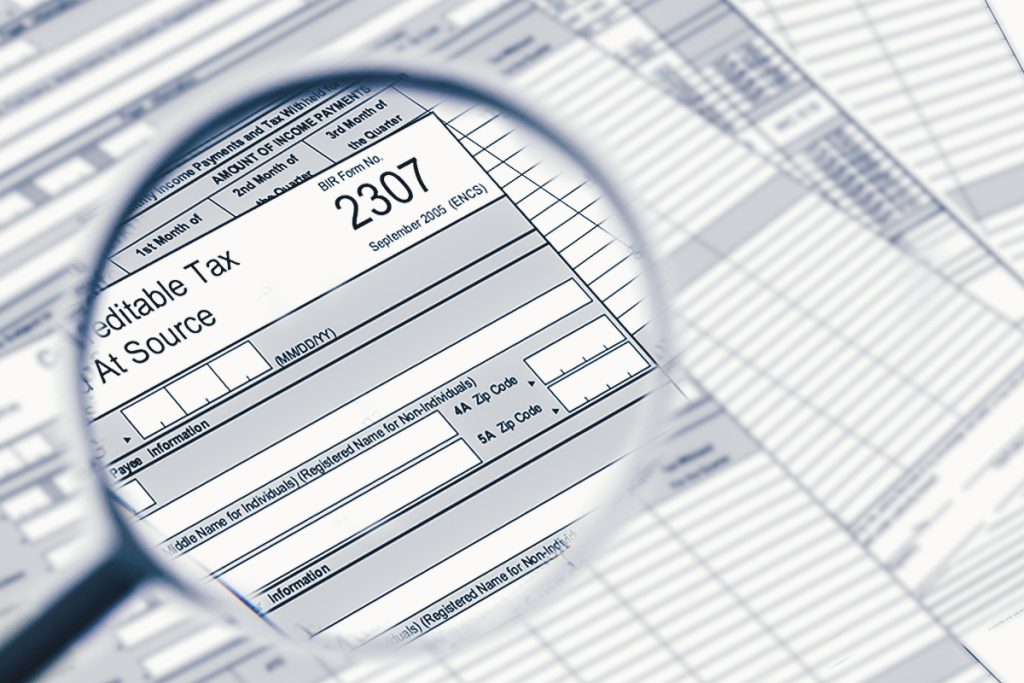 Revenue Regulations (RR) No. 11-2018 basically provides the list of taxpayers directed to withhold the EWT from the income payments to regular suppliers at 2% on services and 1% on goods. These taxpayers are identified as the Top Withholding Agents (TWA).
Who are considered TWAs under RR 11-18?
First, there's the existing top taxpayers who were previously identified and notified by the BIR Commissioner under the following circumstances (unless declassified or business operations have been terminated):
a. those considered as large taxpayers under RR No. 1-1998, as amended
b. the top 20,000 private corporations under RR No. 6-2009
c. the top 5,000 individual taxpayers under RR No. 6-2009
Second, those taxpayers that were freshly identified and duly included as Medium Taxpayers, as well as the taxpayers that were also notified by the Revenue District Offices (RDOs) to be covered under the Taxpayer Account Management Program (TAMP).
To know who's included or deleted, for that matter, there's a list provided by the concerned RDO through the Regional Directors. It is submitted on a semestral basis for each calendar year, not later than April 30th and October 31st.  The lists are then consolidated and later on evaluated for the approval of the BIR Commissioner. It is done every May 31st and November 31st of each year.
The semestral list and the list approved by the BIR Commissioner must be posted on the BIR website along with the issuance of a revenue memorandum Circular. They should likewise be published in a newspaper of general circulation not later than every June 15 and December 15 of each calendar year as sufficient proof of notice to the TWAs. However, the respective RDOs may still serve written notices to the concerned TWAs.
So what constitutes a regular supplier?
To be considered as a regular supplier, it can be of either of two things whichever comes first:
If the payor has conducted at least six (6) business transactions with the payee or
It can be a single transaction of P10,000 or more from a non-regular supplier
What are the requirements if our company was tagged as a TWA?
Aside from the 2307s and other regular BIR forms and attachments that you need to comply with, you need to file a Semestral List of Regular Supplier or what they call SRS.
What is an SRS?
It is a summarized list of regular suppliers of goods and services that should be submitted on a semestral basis to the RDO where the taxpayer is registered or to the Large Taxpayer Assistance Division. Submission is done on or before July 31st for the first semester, and January 31st for the second semester.
How can JuanTax help if my company was tagged as a TWA?
No need to re-enter data in the SRS and other forms.  With our system, you just need to enter the transactions properly and all relevant reports can be populated.