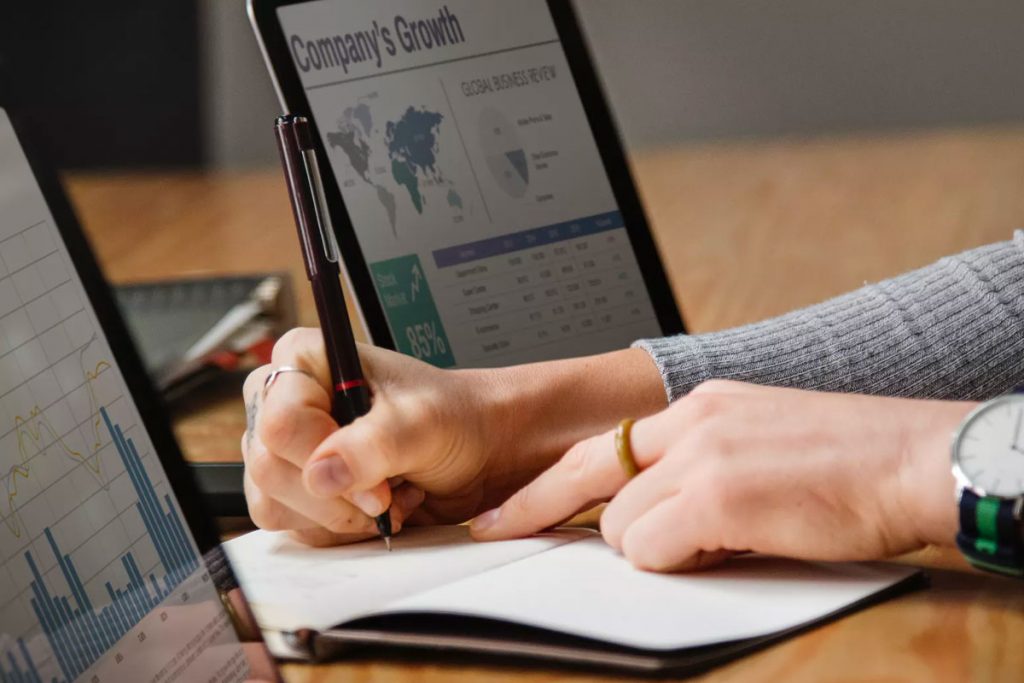 Starting a business is exciting, but maintaining it is less exciting! Not knowing whether you are earning or losing money is stressful and dangerous too! Hence, to help you out, we have made a short yet comprehensive guide for you entrepreneurs to know if your business is doing well or — not at all.
Going Through Basics
First of all, you need to know the difference between income and profit. Income is the overall revenue or the money gained from your business in a certain time period. Profit is what is left after deducting all expenses.
The expenses you deduct is not only the cost of the item or service but also the rent and taxes you pay, utility fees, staff wages, and other expenses. If you have minimal, zero, or even negative profit, it is a clear sign you are losing money.
Meanwhile, you need to also know what is gross and net margin. Gross profit margin is the percentage of the difference between income and expenses. It measures financial health. On the other hand, Net profit margin is the total percentage of your profit compared to your expenses. It measures profitability or "survivability" of a business.
Knowing Your Business Status
To compute your gross profit margin and net profit margin to track your finances status, here are the formulas you can use:
Net profit = gross income – expenses
Net profit margin = [(gross income – expenses)/gross income] x 100
Here is a clear example to illustrate the following terms. Service A costs $15. The total expense to provide Service A is $13 so your profit per service is $2. This day, you provided Service A for 10 times.
Your income for the day is $150 ($15 x 10) while your net profit is ($2 x 10) is $20. Meanwhile, your net profit margin is 13.3%. This means 13.3% of the total expense for all the 10 times you provided Service A comes back to you as profit.
You have a positive profit which means you are earning. However, this does not assure you are earning well. A 13.3% or $20 profit every day (assuming your business only gives one type of service) may give you a slow return of investment (ROI).
Importance of Tracking Your Expenses and Profit
You may have a passion for your business, but proper awareness in your finances is needed too. Here are the reasons why you need to keep a keen eye on all your expenses, income, and profit:
For small businesses, every cent counts. Unlike big businesses that are established already, small ones do not have yet enough money (some are still even getting back their capital) to cover unexpected losses.
You will be prepared in filing your taxes. It is also important to note that tracking your finances will make it easier to know which items are tax deductibles which means you can get money back.
New business-owners, especially first-time owners, need to know immediately whether they are earning or losing. If you are losing, knowing it early can help you mitigate further losses by changing strategies or eventually closing.
It is a good practice that will help you pass down the work to future managers and staff.
So, How Can You Know if You Are EARNING or LOSING?
Aside from calculating your net profit, there are other indicators that your business is doing good or bad. Here are some of them:
You are earning when at the end of the month, your net profit is enough to cover upgrades in your business (expansion, Wi-Fi connection, additional staff) while having enough money for yourself.
You are losing or break even when your net profit is just enough to keep things going but is dangerously low. This happens when your item is cheap, has high expenses, and sells seldom.
You are earning when you are gaining back your capital/investment at a faster rate than expected.
Lastly, you are losing when after a considerable amount of time, the total net profit is not enough to pay off loans.