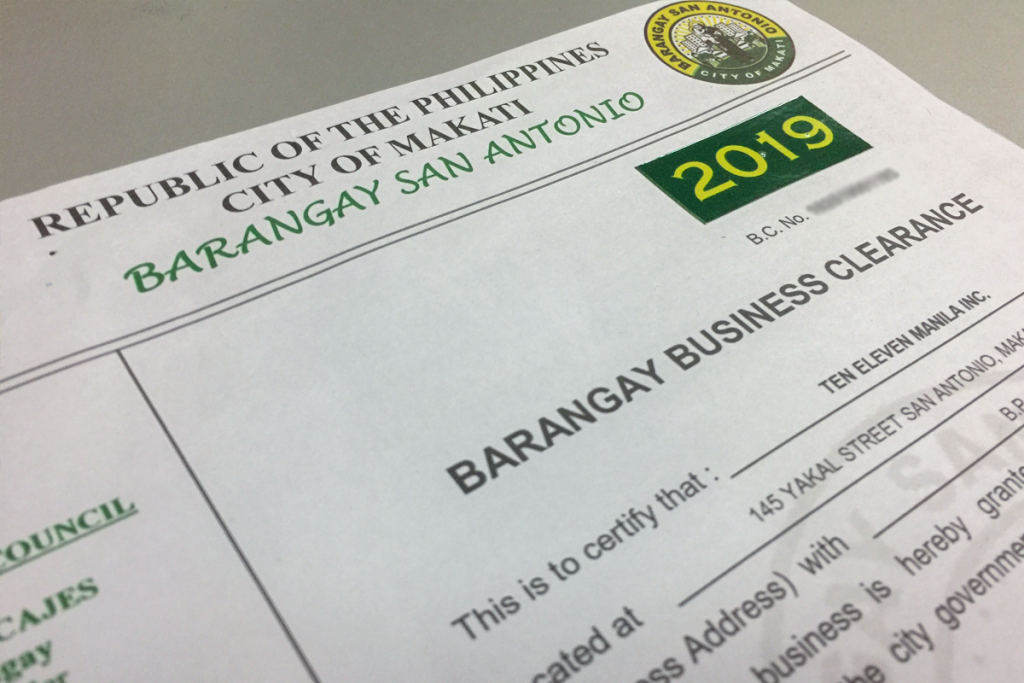 One of the essentials of starting a business is applying for the Barangay Business Clearance. Submission of your application should be done in the Barangay Hall. Note that you have to register with the specific barangay in the city where you will operate your business. Ensure trouble-free processing by following this quick & easy guide.
Prepare the following documents before heading to your designated barangay:
DTI Business Name Registration If you have registered for a business or trade name
SEC Certificate of Incorporation or Partnership along with the By-Laws and Articles if you applied for a corporation or a partnership
Contract of lease as proof of rent or
Land Title and Tax Declaration if you own the land where your venture stands
After securing the requirements needed for the clearance, you may now proceed to your Barangay Hall.
Business Application Process
1. Begin by filling out the Barangay Clearance application form for businesses.
2. Submit the filled out form along with the requirements.
3. Assessment and evaluation of your business permit comes next.
4. Proceed to the cashier and pay for the assessed fees.
5. Claim your clearance.
Once you complete the process, you may proceed in submitting your Barangay Clearance as one of the requirements for your Mayor's or Business permit.