Due to the lockdown, the BIR issued
RR 11-2020
that outlines the extension of tax returns.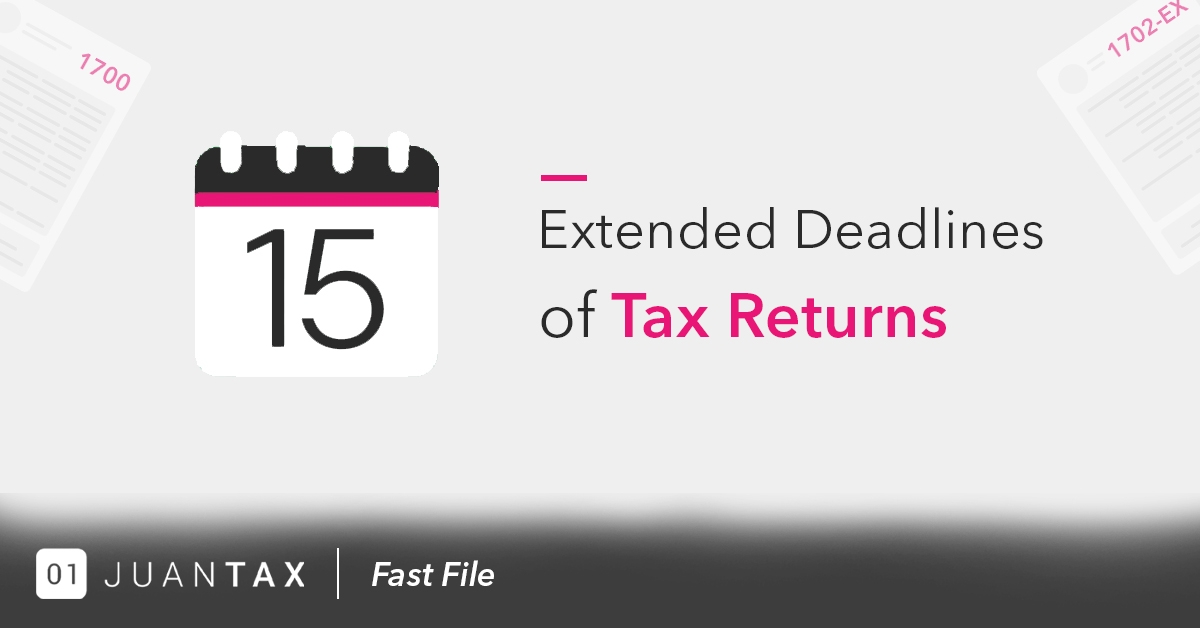 Below is the updated extension of tax form deadlines that are available in the JuanTax Platform: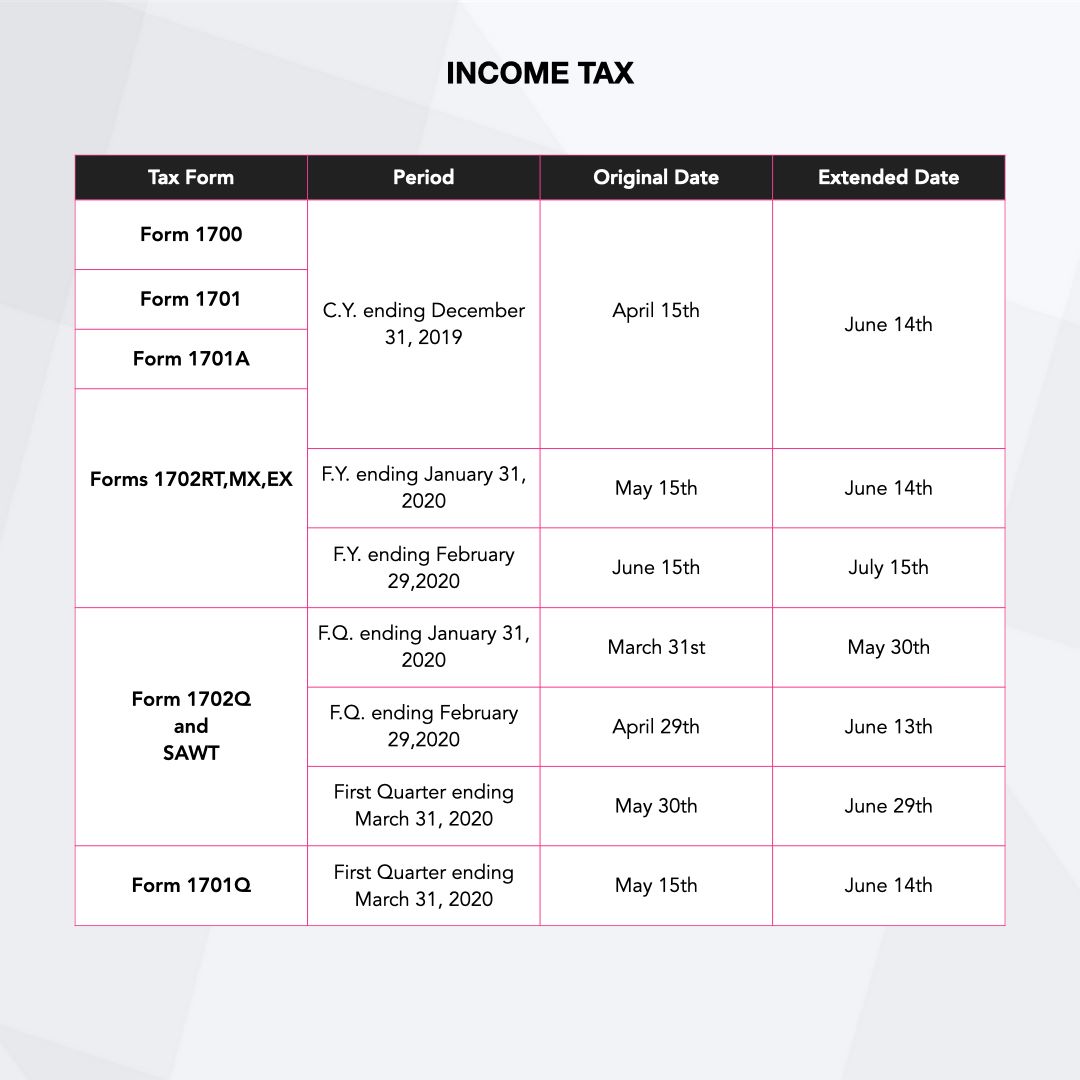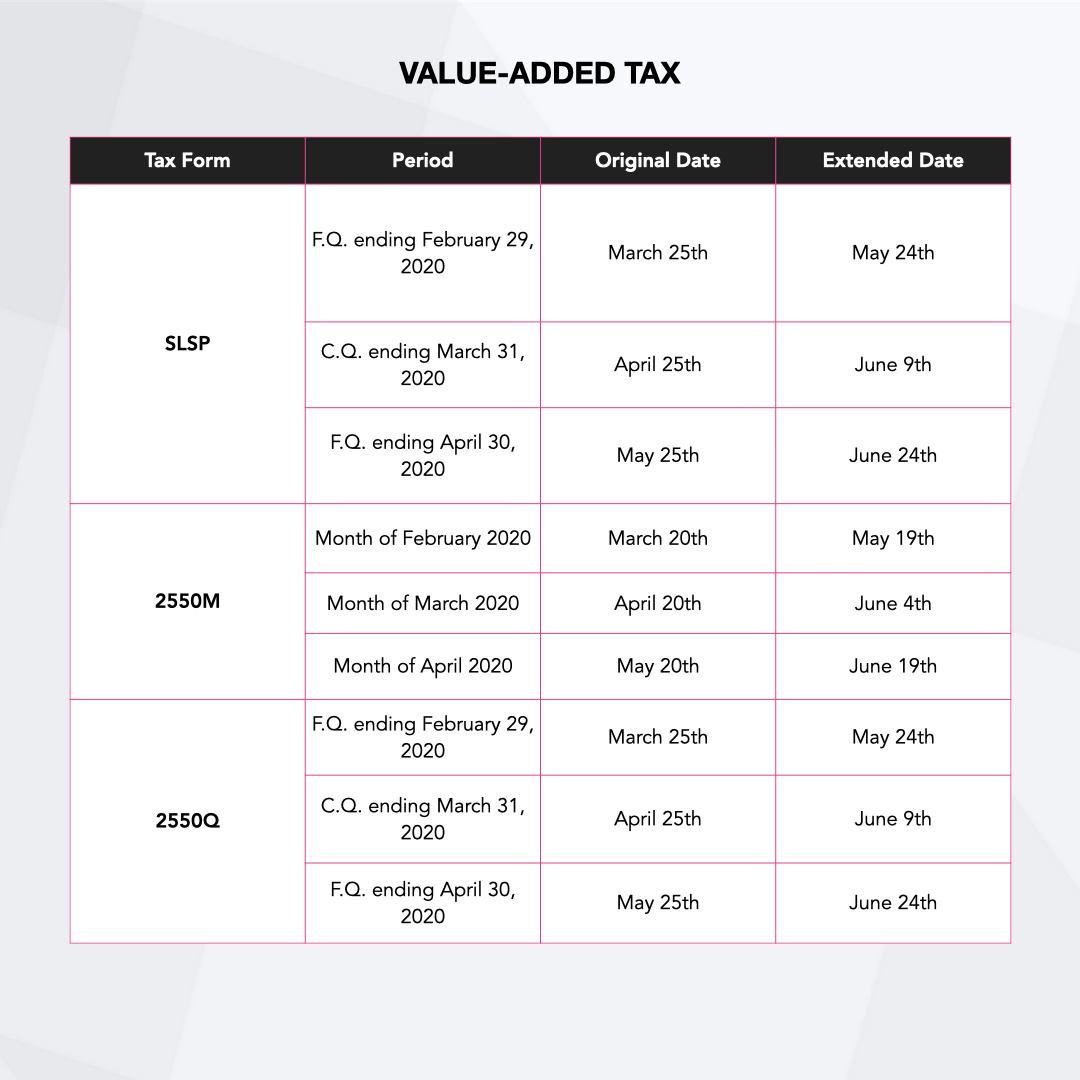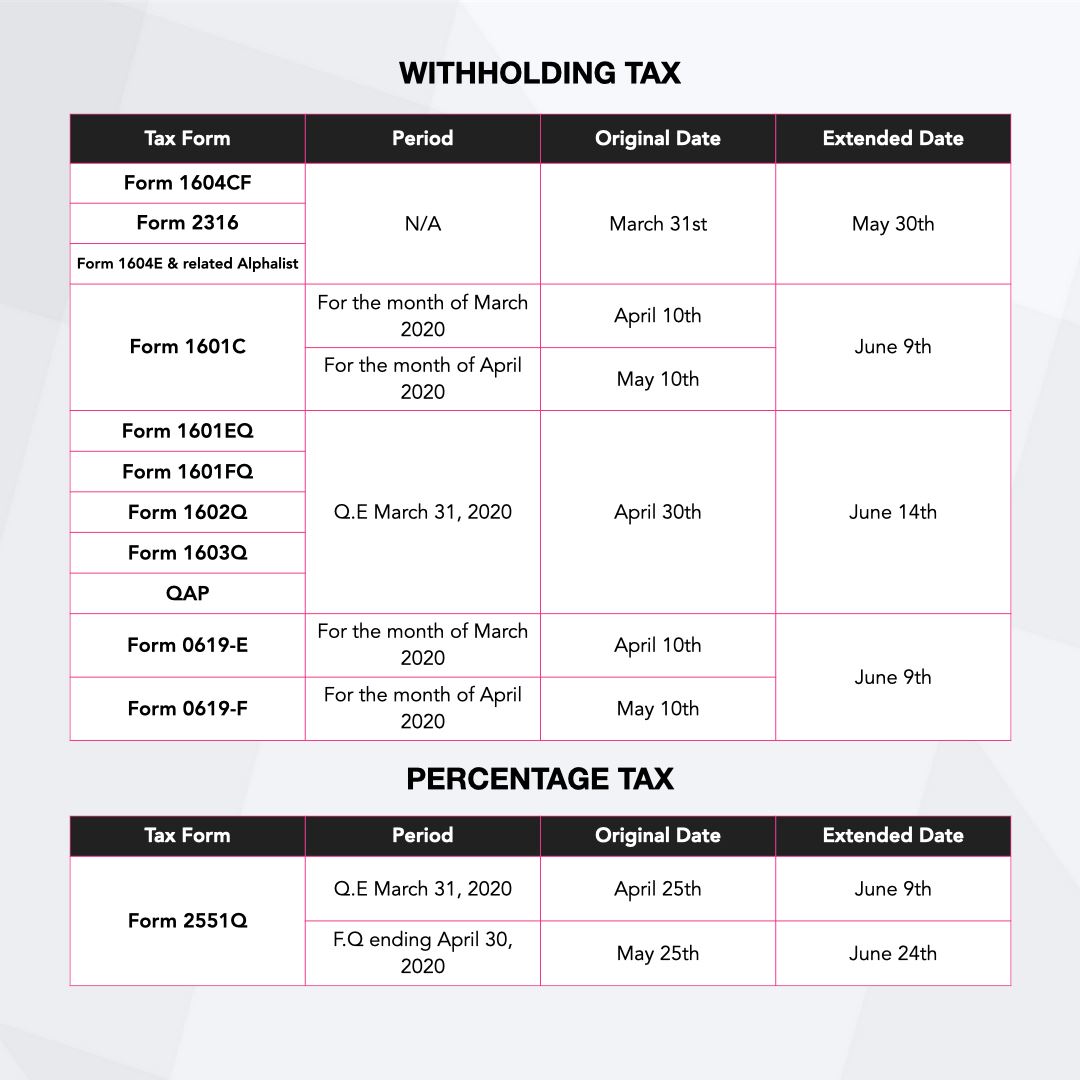 The BIR urges taxpayers to utilize e-solutions for tax compliance. These tax forms are available for e-Filing and Payment in JuanTax and Fast File. 
Tax Compliance from home with JuanTax
JuanTax offers Fast, Easy and Convenient e-Solutions. Here are your options for tax compliance from home
JuanTax Fast File. This platform lets your e-File and Pay your tax forms directly to BIR. No need to go to the RDO or go to banks to be tax complaint. Start your tax compliance from home with Fast File!
JuanTax. Our platform lets you automate your tax preparation all the way to your Books of Accounts by simply encoding Sales and Purchases once! Automate your tax compliance with JuanTax.